DDS Rescue - R1000
$3,280
DDS Rescue - R2000
$4,920
DDS Rescue - UPGRADE
$300
DDS Rescue - R250 - MONTHLY
$229
DDS Rescue - R500 - MONTHLY
$345
DDS Rescue - R1000 - MONTHLY
$455
DDS Rescue - R2000 - MONTHLY
$799
Please call the Patterson Technology Center at 1-800-294-8504 to sign up.
DDS Rescue is setup and supported by the DDS Rescue. Please call 1-800-998-9048 x 100 if you have any questions.
Your data is one of the most valuable assets in your office. While you know how important it is to back up your computers, the real issue is getting your practice up and running if you have a server crash, power outage or natural disaster. DDS Rescue is the most reliable emergency restore solution available. It includes an onsite unit – a redundant server – for common network failures, which, in most cases, can get your office back up and running in 10 minutes. In addition to backups on your onsite redundant server, the system routinely copies these files to the cloud. Your programs and data are backed up online and stored in multiple, encrypted facilities. If necessary, access your complete server remotely so you can view patient information and manage your business.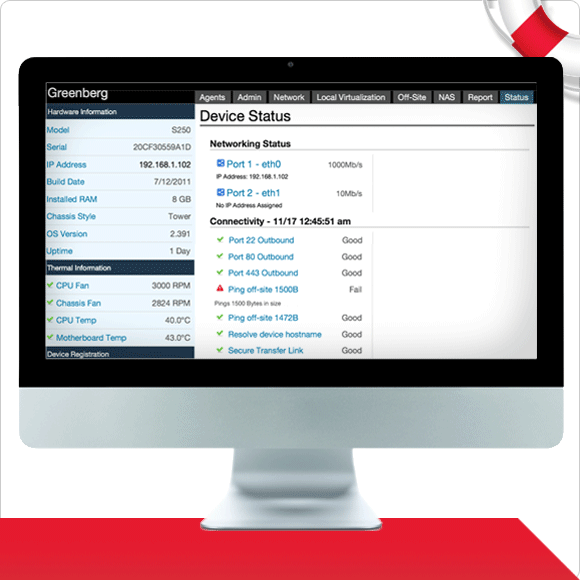 1 of 5
2 of 5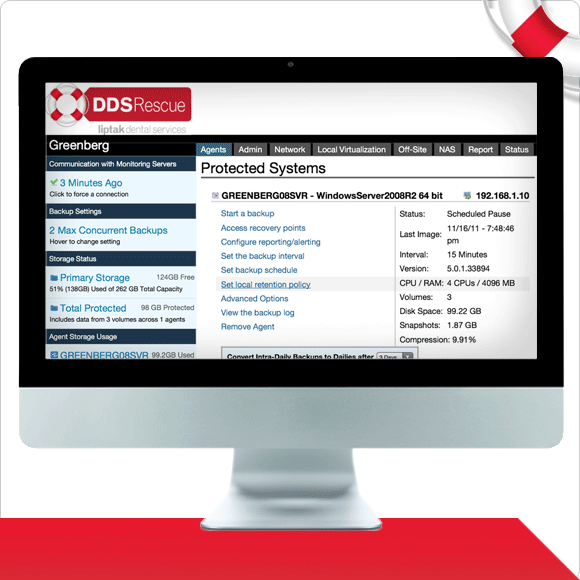 3 of 5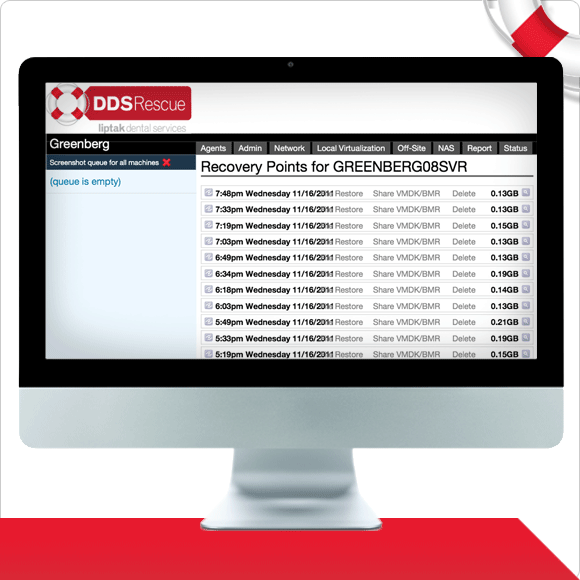 4 of 5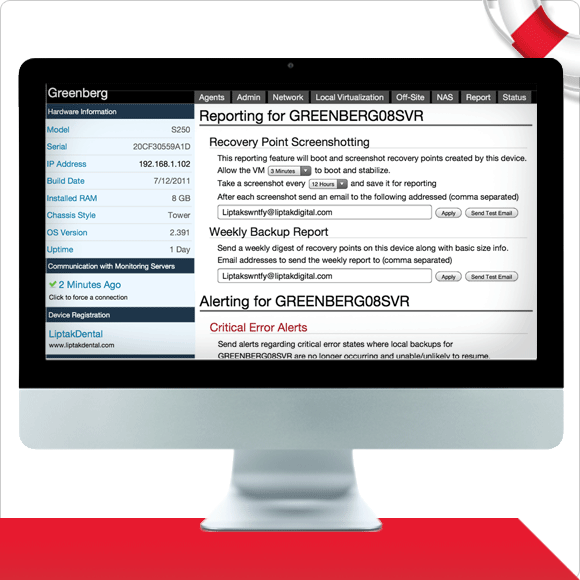 5 of 5
Easily monitor important devices and be assured your data is being protected.
View a full list of your protected systems.
See all the recent recovery points of your constantly protected practice data.
DDS Rescue features an up-to-the minute reporting page and easily customizable email preferences.
1 of 5

2 of 5

3 of 5

4 of 5

5 of 5