Installation and training fee:
Free!
Monthly Subscription Fee:
$79 / mo.
*No annual contract required!
*Must have RevenueWell's marketing platform to utilize RevenueWell Forms
Please call the Patterson Technology Center at 1-800-294-8504 or click here to sign up.
RevenueWellForms is setup and supported by the Patterson Technology Center. Please call 1-877-816-2871 if you have any questions.
Requirements: If utilizing tablet forms at your practice, RevenueWell forms requires and iPad running on iOS 10.3 or later.
New from RevenueWell! Get rid of paper forms and make patient check-ins a breeze. Allow patients to complete forms at home on their personal devices in the waiting room on an iPad. RevenueWell Forms integrate with Eaglesoft and update with no input from the practice. Want to learn more?

1 of 6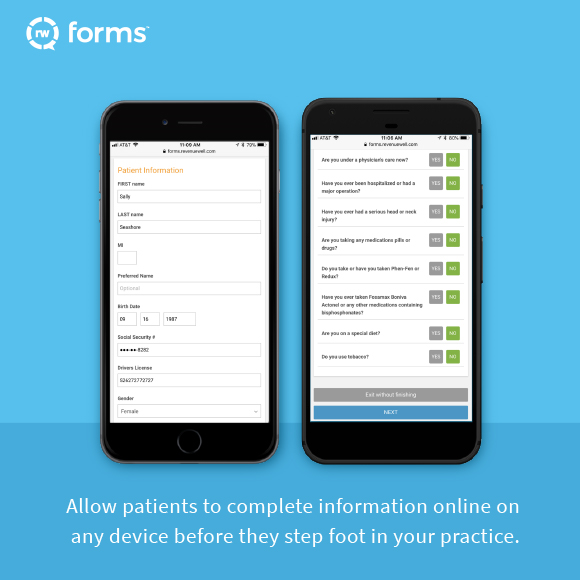 2 of 6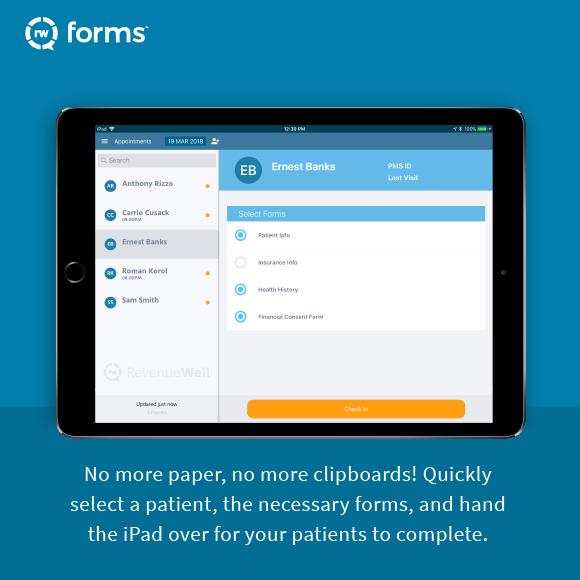 3 of 6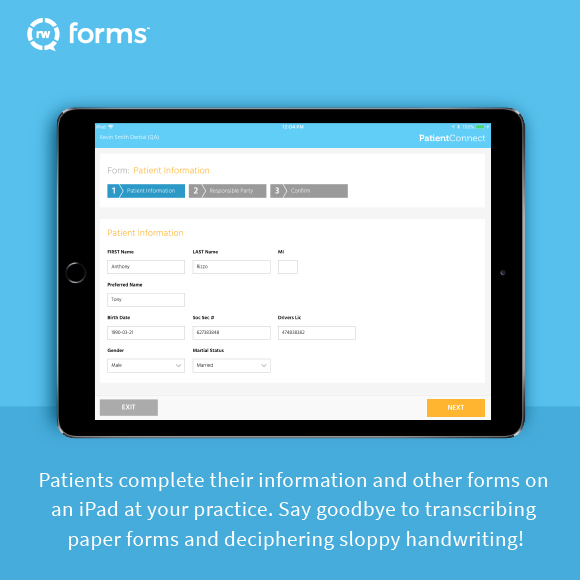 4 of 6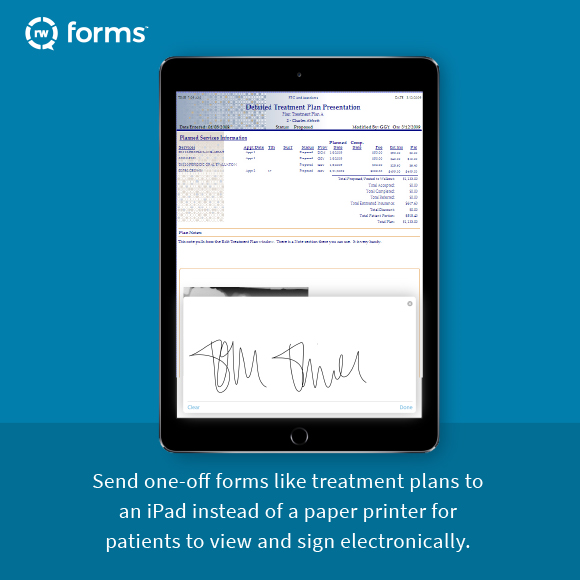 5 of 6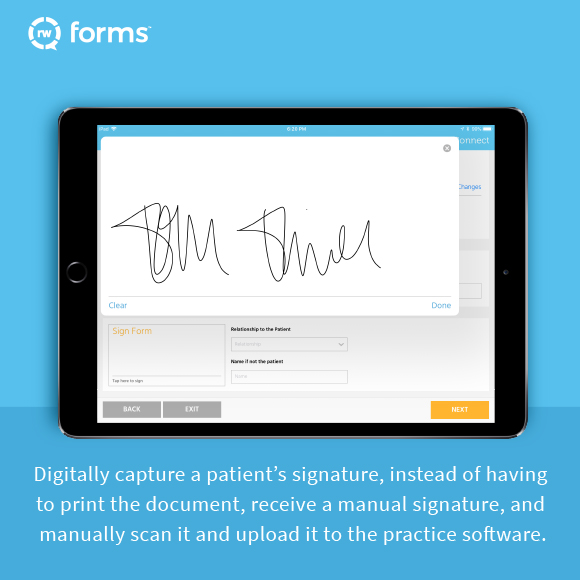 6 of 6
RevenueWell Forms Informative Video
Speed up patient check-in, streamline your fornt desk and collect more accurate data
Speed up patient check-in, streamline your fornt desk and collect more accurate data
Speed up patient check-in, streamline your fornt desk and collect more accurate data
Speed up patient check-in, streamline your fornt desk and collect more accurate data
Speed up patient check-in, streamline your fornt desk and collect more accurate data
1 of 6

2 of 6

3 of 6

4 of 6

5 of 6

6 of 6