Tech Specs Bonding Eyewear - Palmero Sales Co. Inc.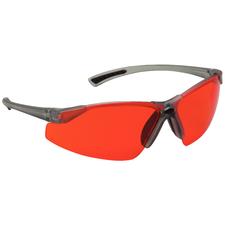 Tech Specs Bonding Eyewear
This eyewear has exceptional styling in a lightweight design that provides excellent protection and comfort. "Hugs" the face with its contoured design and rubberized non-latex attachments on the nosepiece and ear rests. Fog-free and scratch-resistant. Meets the new ANSI Z87.1-2003 standard for safety eyewear. Grey frame/bonding UV protective lens.
Customers who bought this also bought