Flexible Mixing Bowls - Coltene/Whaledent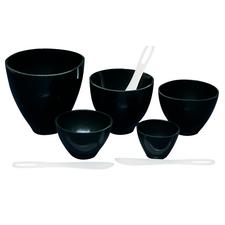 Plaster, stone, investment and alginates will not stick to these self-cleaning mixing bowls or to the nylon spatulas (not recommended for acrylic mixes). More flexible than rubber bowls for more efficient mixing.
Limited time offers available!
Purchase items with these icon(s)
to qualify for offer!
To view offer details, see product with promotional icons below
Customers who bought this also bought