Rapid™ Putty - Coltene/Whaledent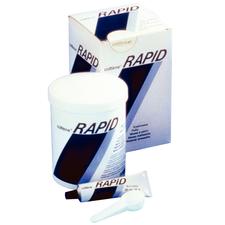 Simplicity and rationality are the trademarks of Coltène Rapid. Coltène Rapid provides the appropriate material for every application. And in addition, unparalleled aids ensuring excellent and reliable application of all system components. Optimal homogeneous control thanks to color change driving mixing. C-silicone material.
Limited time offers available!
Purchase items with these icon(s)
to qualify for offer!
To view offer details, see product with promotional icons below
Customers who bought this also bought