Opti-Cide3® Surface Wipes - 100/Canister - Biotrol Intl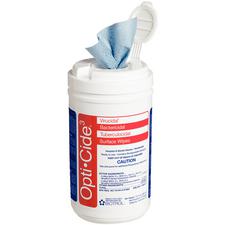 Opti-Cide3® Surface Wipes - 100/Canister
Opti-Cide3® Surface Wipes are a ready-to-use moist towelette cleaner that provides broad spectrum disinfection. Created especially for dental facilities, this fast acting formula will protect you, your patients and operatory.
Complete disinfection in 3 minutes
Effective against TB
Limited time offers available!
Purchase items with these icon(s)
to qualify for offer!
To view offer details, see product with promotional icons below
Customers who bought this also bought